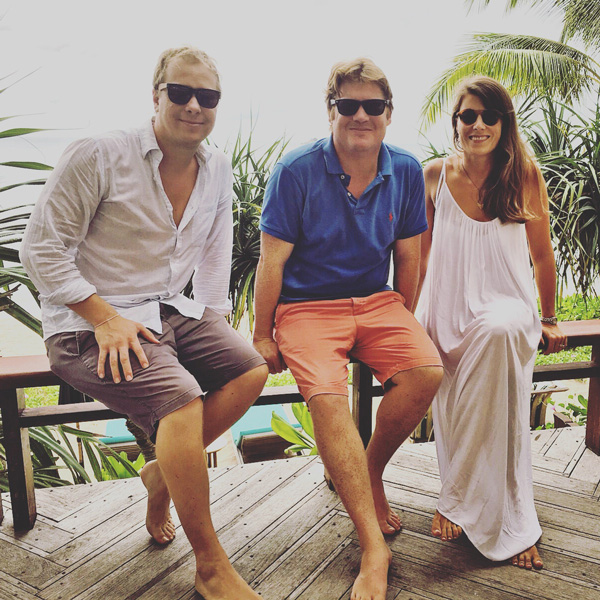 A word from our Founding Directors
Nico, Simon, Lucy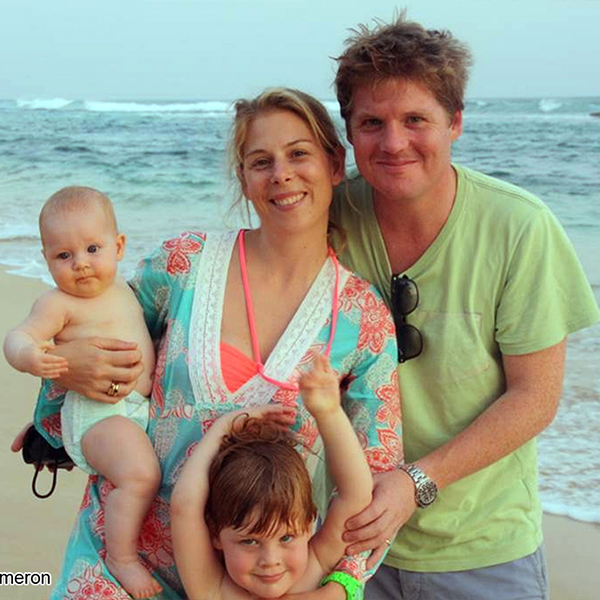 Simon and his family in Sri Lanka
Lightfoot Travel's portfolio of hand-picked luxury villa properties in Sri Lanka each come with a personal touch that is hard to beat. That's because Lightfoot Travel's Co-Founder and Director, Simon Cameron, lived for several years as a child in Kollupitiya, Colombo.
"We moved to Sri Lanka in 1987 and would travel around in my father's Land Rover exploring the island," he recalls. "I have vivid memories of visiting ancient historical sights, being fascinated by the culture and watching the Esala Perahera festival in Kandy. I'd explore Colombo on my bike and enjoyed haggling for goods in the markets."
Simon continues to return with his family every year and cites eating buffalo curd in earthen pots from roadside stalls, catching the three-wheel rickshaw taxis and visiting the turtle sanctuaries as favourite activities.
"At one of the turtle sanctuaries you can let the turtle eggs hatch and the baby turtles mature in tanks before helping to release them on the beach," he explains. "I have a photo of me doing this aged 11, and my children doing the same 35 years later."
And with lifelong memories and family friendships rooted on the island, there are always people to catch up with. Indeed, Simon has known many of Lightfoot Travel's team on the ground in Sri Lanka for over 25 years.
"The villa owners and a number of our local drivers are people I feel I've known all my life," he says.
While offering a contrast of stunning scenery, from beach to countryside to safari, Simon's favourite area is the coastline near Galle with its tucked away villas, sandy coves, vibrant local life and paddy field walks.
"For an insight into authentic culture, catch the Colombo to Galle train along the coast which takes a few hours but far more interesting than the new highway," he says.
Then, all you need to do is relax into your holiday home and embrace life in a luxury villa in Sri Lanka.
Why Book With Lightfoot Travel?
AUTHENTICITY
We won't take you to the usual tourist traps, instead we'll introduce you to people that show you the true side of a country. With our contacts in each destination, we can arrange for you to meet locals away from the crowds and ensure an authentic experience.
EXPERTISE
You can rely on our extensive first-hand knowledge and years of experience in the country you're visiting. We use only the best expert guides, and provide insider tips on the local customs, and everything from vibrant festivals to hidden Himalayan monasteries
PERSONAL SERVICE
Your holiday will be as unique as you are. By getting to know you and what makes you tick, we fuse our wealth of expertise and a deep understanding of our destinations to create unique day by day itineraries that are built around you.
BECOME A MEMBER OF
Lightfoot Travel
Get access to exclusive offers, build loyalty points to put towards savings on your holiday and receive weekly newsletters for the latest travel inspiration.